It's the season of Pumpkin Spice lattes and wintery winds, so it's a good time to reassess your skincare and beauty routine to keep you looking your best in the colder and drier months of the year. Here are some ways you can prep and protect your skin from the harsh fall & winter conditions!
Hydrate and Moisturize More
Due to the lower temperatures in fall, humidity tends to drop, thus resulting in dry air that in turn causes our skin to lose moisture to the environment. This is why you'll find that your skin gets drier, and possibly more sensitive and prone to breakouts during the winter seasons.
But fret not – just like the season's change, your skincare routine should too. The key is to tweak your routine to include products that target the deeper layers of the skin to keep it nourished and hydrated so that your skin looks soft and supple.
Opt for hydrating serums and creamier moisturizers to help fortify and lock in moistures, protecting your skin against the higher rate of moisture loss. Never underestimate the wonders of drinking lots of H2O! Keeping hydrated throughout the day will also help your skin cells to stay nourished, and your skin look plump and radiant!
Avoid Exfoliating as Much
We've recommended exfoliation as a great way to attain radiant and clear skin as it helps to slough off the build-up of dead skin cells. But in colder seasons as your skin loses moisture, too much exfoliation may do more harm than good.
Why should you exfoliate less regularly during the fall? The reason is simple. With colder weather, your skin is already subjected to harsher conditions (e.g. colder and drier air and windburn), which causes more sensitivity and reduced hydration. As such, going overboard with exfoliation just adds additional stress to your skin and could result in extra sensitive, red, and inflamed skin which will start a vicious cycle of cracked and itchy skin. Instead, opt for a gentle face scrub once a week to clear your complexion from the build-up of dry skin.
Tip: Cut down on your exfoliation frequency, and make sure to moisturize generously immediately after.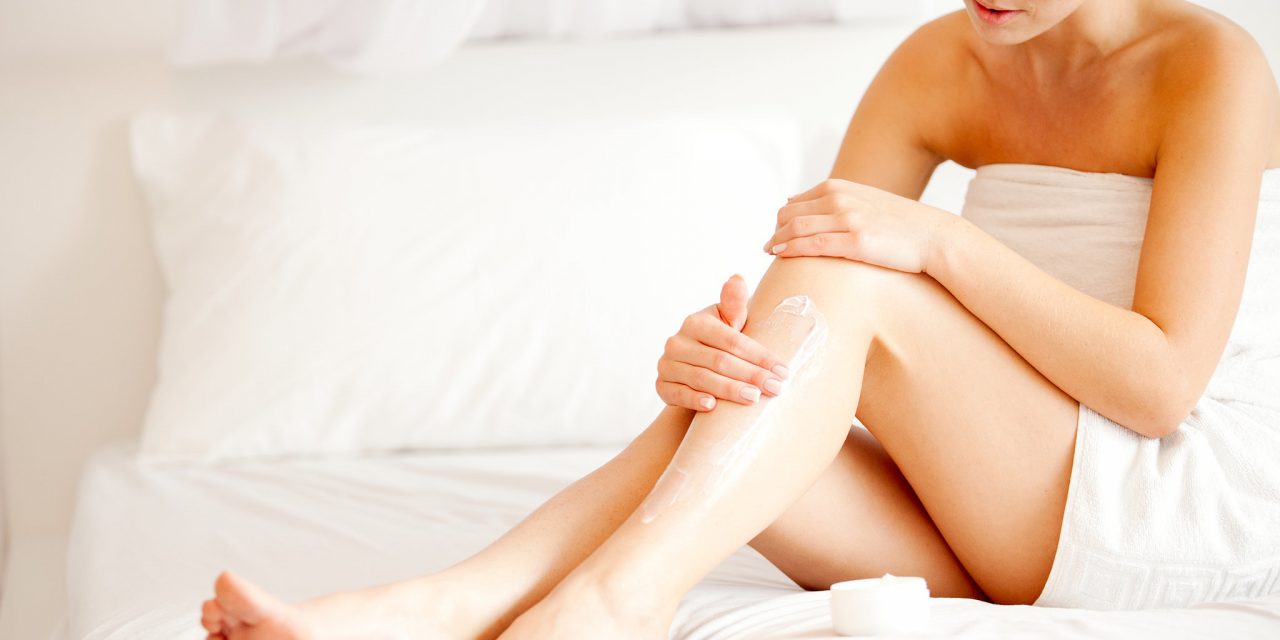 Use Body Lotions
Now, after talking so much about the face, let us not forget that the dry autumn weather also affects the skin on the rest of our bodies.
How do we prepare our skin for the harsh weather to come? The same way – moisturize! Keep a bottle of your favorite body cream or lotion in the bathroom so you can moisturize immediately after a hot shower – this way your pores will still be open to absorb the nourishing effects of your moisturizer.
Tip: Carry a rich hand cream in your purse when you head out so you can moisturize on the go when your skin starts to feel a little tight or itchy.
Choose Clean Beauty To Protect Your Skin
Need help covering up those dry reddish patches that seem to magically reappear on your cheeks every autumn?
The key is to choose natural makeup that is free of irritating synthetic chemicals, to avoid exacerbating the problem and causing more irritation.
Our top choice for a complete dewy hydrated look? We would recommend the Flawless Face Concealer which is not only high in coverage but also nourishing with lots of amazing ingredients from vitamin E to jojoba seed oil to keep your skin in tip-top condition. For a flawless look, finish with our Youth Elixir Liquid Foundation – a non-clogging formula that provides long-lasting coverage all day.
There you have it, our skincare tips for the colder seasons so you'll be looking fresh and radiant even through the winter!